BITE
Bengal Institute of Technical Education established in the year 2009 with an objective to provide computer, IT and Technical Education to individuals and organizations to build quality professionals for the industries of the state. Partnering with reputed Companies BITE is engaged to arrange placement of successful candidates to support it's objective.
Academic Council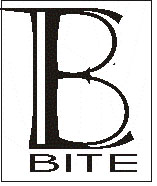 Academic Council of Bengal Institute of Technical Education has taken a mission throughout West Bengal for rural and urban youth to develop skills through computer and technical education which is needed to work in different fields in industry. The council is also engaged in arranging training programs financed through various Government Departments and their sponsored schemes for it's students.

Skill Development Policy: The Government of India is set to lunch a new Skill Developmennt Policy by March 2015 that would bridge the gap between educational institution and labour. The new scheme is expected to move beyond the target of skilling 500 million youth by 2022.
Placement :The most critical outcome of skill training is employment, whether self or wage employment. To assess quality of skill training, this critical outcome will need to be monitored objectively. To fulfill this need Govt. has set up
National Career Service